Testimonials
The following testimonials were written by just some of my happy sellers and buyers. They have all been kind enough to give me permission to show you their correspondence. Their letters and words are very gratifying. It seems that my down-to-earth and honest approach has earned me many friends - I think that's fantastic!
Daniel & Jinhee
"Suzanne will go the extra distance for her clients. We purchased our first family home with Suzanne and the experience was exceptional. Suzanne relied on her extensive knowledge of the market and our desired community when things did not proceed as planned. She was always on top of every issue that arose, something that was very comforting when making such a big life decision. We truly believe we would not have the house we purchased if we had used another agent. Not only do we have a house we're happy with, but thanks to Suzanne we have a much better understanding of the community. This will help us as we make our transition. Her ability to connect with and understand her clients is unparalleled. We will not think twice about recommending Suzanne to our friends and family."
Jillian
"Buying a condo was a really daunting prospect, but I am very lucky to have worked with Suzanne. I always knew what was about to happen, because Suzanne did an amazing job of letting me know what to expect, and she walked me through the processes of lawyers and mortgage brokers and building inspectors. She pointed out small things about properties I might have overlooked, and I'm really happy to be where I am (which may not have happened the same way without her.) I am looking forward to working with her again one day."
Kempler Family
"We were not first time home buyers when we contacted Suzanne with dreams of moving up the property ladder into a detached house. Suzanne had her work cut out for her selling our townhome and finding us a detached house in our preferred school catchment all within our budget. We didn't think it could happen and there were times when we felt like giving up but Suzanne kept telling us not to lose hope. We're not so sure that we would have made it to the finish line had it not been for Suzanne's perseverance and her incredible patience. Suzanne is very knowledgeable and has an excellent understanding of the real estate market. She was always very responsive to any questions or concerns we had and always had our family's best interest at heart."
"Suzanne is naturally gifted at building relationships and has great instincts, all of which played a key role in the final outcome of the sale of our townhome and the purchase of our detached home. Our townhome is sold and we found the detached house we were looking for in our preferred catchment all within our budget. Our family could not be more pleased with the outcome and we could not have done it without Suzanne's help. Suzanne made it happen!"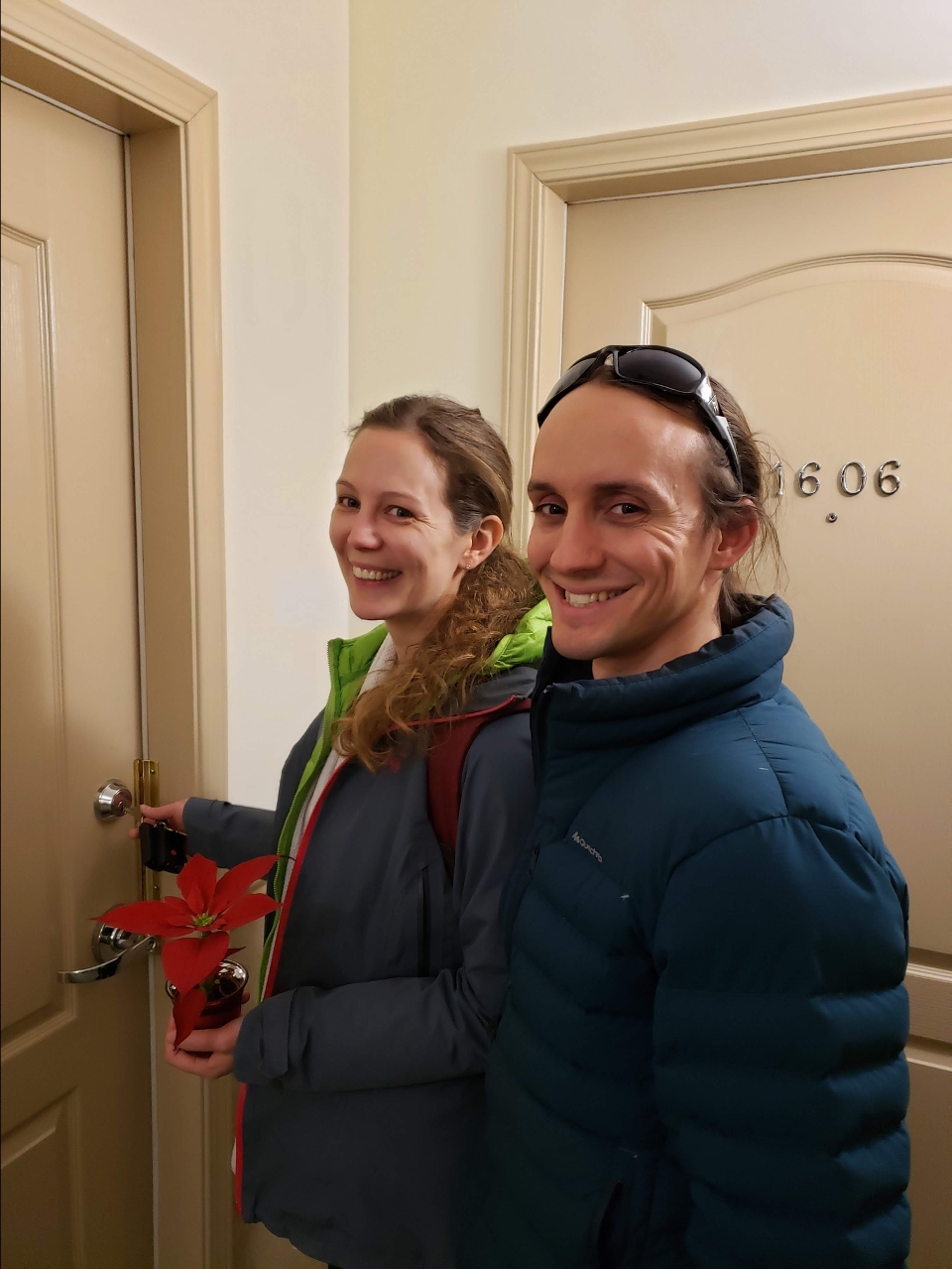 By: Charran & Val
"My husband and I were first time home buyers and feeling overwhelmed by the whole process, which is why we were so happy to find Suzanne. She was infinitely patient in explaining the all the steps we needed to take, and never made us feel rushed to make decisions. She took the time to get to know us and what we were looking for, and then found us great options. We definitely felt like Suzanne had our best interests in mind during the entire process and are extremely happy with our new home. Thanks Suzanne!"
By: Jeff & Ram
"We have known Suzanne for a few years through a friend and it was without hesitation that we turned to her to help us sell our condo. We had enough on our plate to worry about, and selling the condo was not a task that we wanted to take on ourselves or have to spend time doing our own research. There are a lot of realtors out there, but it was important for us to work with someone who we already trusted and knew would have our best interests, and knowing Suzanne's personality already…she is a go getter!"
"Suzanne surpassed our expectations and sold our condo in three weeks, well within a reasonable selling price! She held more open houses than we ever expected, and was on top of all the paperwork required, photos, answering questions, getting back to various parties, plus much more. She even sourced different staging companies for us, and afterwards even recommend some lawyers nearby to finalize the paperwork. Her attention to details is impressive!"
"We highly recommend Suzanne to anyone needing the services of a realtor. She is respectful, professional, personable, explains things so you actually understand them, and was a delight to work with. We are already looking forward to working with her again as we search for a larger home."
By: Edrene & Ryan
"As first-time home buyers, we had many questions and did not know how to navigate this housing market we found ourselves in. However, Suzanne's calm presence made us feel at ease, and she held our hands from the beginning until the end. She worked for our best interest by finding us prospective properties based our "wish list," asking selling agents questions that had not crossed our minds, and sharing her perspective on the long-term ramifications of a purchase. Her expertise and friendly demeanour made her very approachable. Through constant communication and meet ups, we finally found our first home! She even made sure that we had all the necessarily resources and contacts to finalize our purchase. Suzanne's professionalism, coupled with her heart of gold, make her an impeccable agent to work with. We are very fortunate to have met Suzanne and give her our highest recommendation to all those looking to sell or buy a home."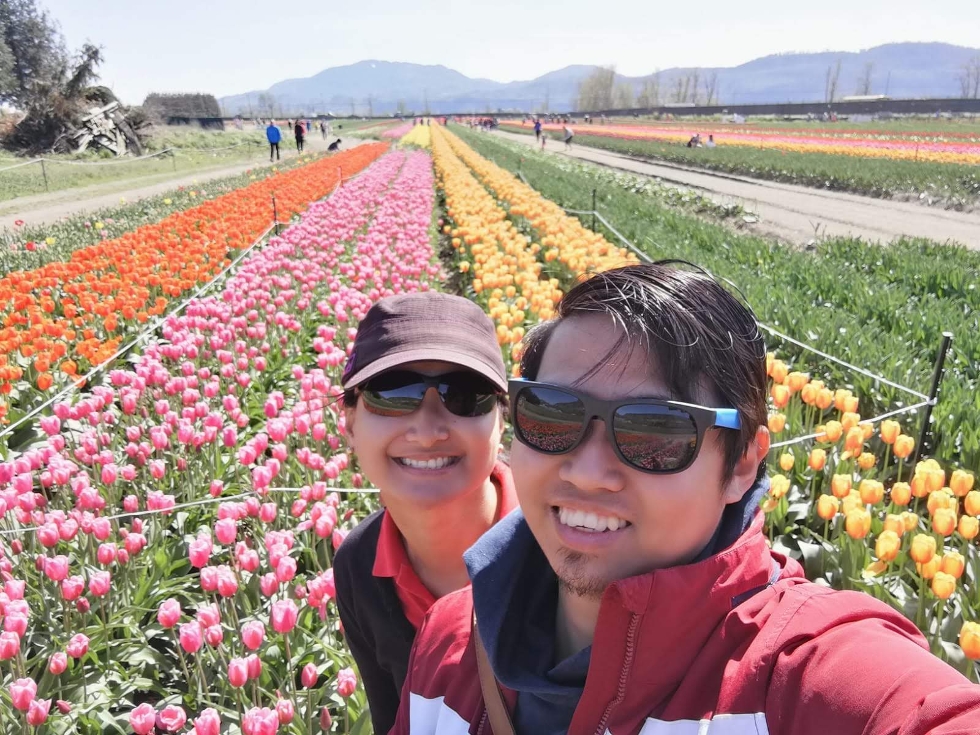 By: Francis & Jenna
"Suzanne was great. She was always available and present in every moment. She is always prompt in answering our continuous list of questions. She was very flexible with her time and catered to our requests accordingly. I will recommend her to others."
By: Tim
"When it came time to sell my condo Suzanne assisted in all aspects, even in areas in which I did not expect a realtor to be involved in. Suzanne made sure the condo was in perfect form for the showings and listing. She helped plan the staging and recommended an excellent stager that was modestly priced. Suzanne even came to the condo to work with the stager to make sure everything was perfect, even contributing pieces from her own house for the staging! She made sure the best photographer was involved and made sure the photos highlighted the best features of the condo. Her attention to detail, her decisions on strategy and timing, and not compromising on any part of the sales process resulted in my obtaining a price that I was extremely happy with. My previous two property transactions were with Suzanne and any future ones will certainly be with her."
By: Amy & Veronica
"Having Suzanne as my realtor for my condo sale was a distinct advantage. Her calm and focused demeanour combined with expertise and market knowledge meant she sold my place for full asking price in less than two weeks. What could have been a very stressful and emotional experience was instead calm and logical. Her customer service skills are exceptional, what other realtor will take the time to personally help you clean and stage your home? "I would recommend Suzanne to anyone buying or selling. I'll be using her for my upcoming home purchase. She's extremely thorough and detailed, I trust her to help me make a solid and informed decision that's best for me and my family."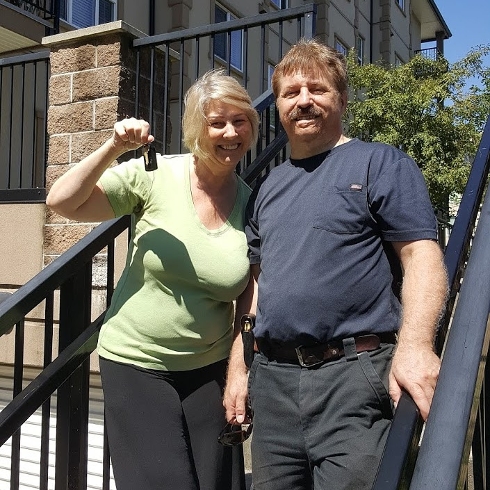 By: Diane & Tim
"Suzanne was instrumental in finding the perfect condo for my wife and myself. Suzanne was also able to assist in overcoming all the obstacles we encountered until my wife and myself ended up as happy owners."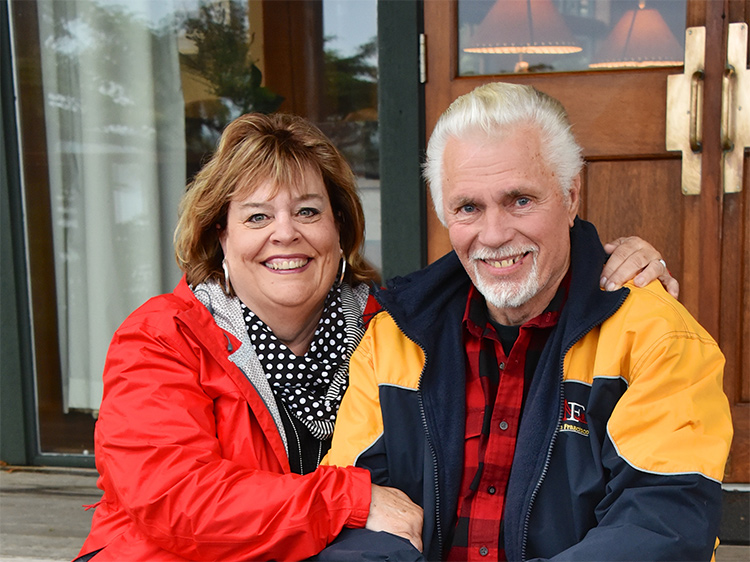 By: Lela & Ray
"Suzanne it was a pleasure to have you as our Realtor selling our family home for 27 years in Richmond. I will highly recommend you to anyone buying or selling a home. We so appreciated your hard work, attention to details, problem solving and great negotiation skills. Not to mention the quick sale and turnaround time, wow! Your outgoing happy personality was delightful and we thank you and wish you much success!"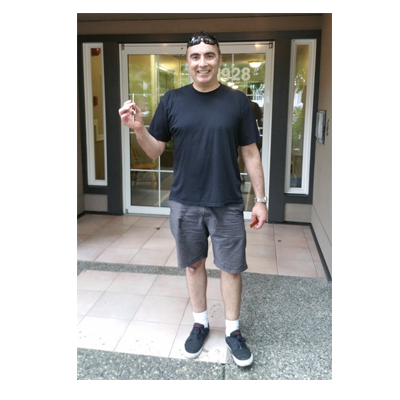 By: Tariq
"I made the decision to become a home buyer (first time) about a year ago, I wasn't sure where to start. I happened to meet up with a friend at a party who enthusiastically recommended Suzanne's services. I then decided to contact several realtors with the intention of picking out the one that I felt most comfortable with and who I felt would look after my best interests. After discussing with Suzanne what I was looking for I felt comfortable enough not to bother with anyone else. Suzanne's attention to detail, positive energy, knowledge, and ability to explain things easily made the process of looking for my home very stress free and actually quite enjoyable! Overall a great experience! I would not hesitate to recommend Suzanne's services to anyone!"
By: Suzanne
HOME SWEET HOME... So happy to help Emma, James and Rufus yet again! We worked together to Buy and Sell 3 separate times! What a pleasure seeing them in their house! Thank you for putting your trust in me!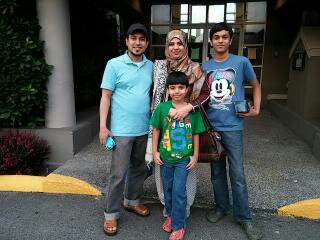 By: Sameena & Sayed
She navigated us through the entire home buying process... "First of all, we would like to extend sincere appreciation to our dearest Suzanne who made our entire journey as a First time Home buyer very pleasant." "What looked like an intimidating process wouldn't have been a simpler one without Suzanne's in-depth knowledge. She navigated us through the entire home buying process and always had our preferences in mind while looking at properties. Her professionalism, friendliness and punctuality made it very easy to work with. She also connected us with exceptional Inspection and Mortgage professionals." "It's been a year since we moved into our Home and there have been times when we have reached out to Suzanne for Internet service providers or Handymen referrals. She has only amazed us with her exceptional service and not to forget the "always willing to assist" attitude." "We have a "Realtor" for life! One less thing to worry about!!" "Thank you Suzanne Zanikos! You are the Best!"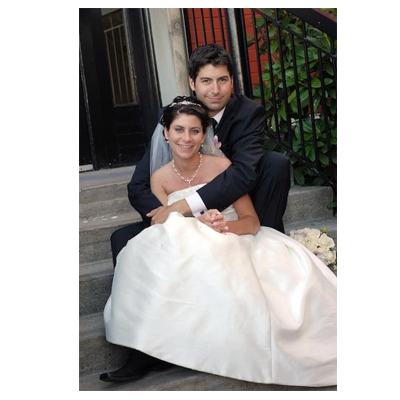 By: Mike & Elisa
Our First HOUSE!! "Suzanne worked very hard so ensure that we got the perfect home for us. Trying to compete in the crazy Greater Vancouver marketplace was hectic with houses selling so quickly. Suzanne worked with us for the long haul to make sure that we got the right house at the right price. She was able to negotiate a good deal for the purchase of our new home, and with the interest generated from her open houses was able to time the sale of our condo perfectly so that our move was as stress free as possible." "She always had our best interest at heart and made us feel like we were at the top of her priorities every time we needed her. Her communication skills were top-notch as she contacted us regularly to provide us with information regarding new listings, relevant information regarding our areas of interest and also our previous area of residence. Her advice was knowledgeable and relevant, and was very much appreciated! She was also able to provide us with excellent secondary contacts, such as a home inspector and lawyer, when we weren't sure where to turn." "Thanks Suzanne for all your hard work to get us into our first house!!"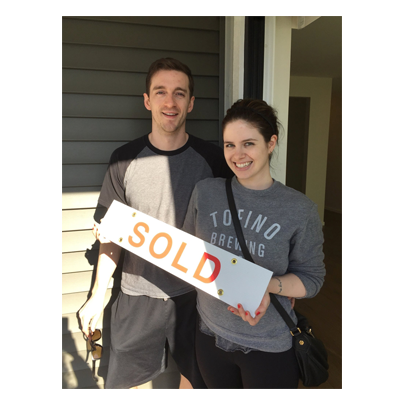 By: Jessica & Sam
WoooHooo!! We Finally Found THE ONE!! "We had so much fun working with Suzanne! She explained everything so it was easy for us to understand. As first time home buyers we appreciated all the help Suzanne gave us. We were in a time crunch and looked at so many places every week. She set up great tours for us so we could fit a lot of showings into the little time that we had. We're so happy with our home and we have Suzanne to thank!"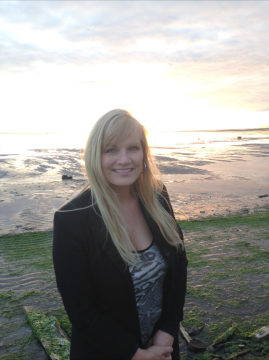 By: Ilze
It was a pleasure dealing with Suzanne... "Suzanne was our Realtor in the purchase at 1155 Homer Street in January 2015. She was extremely hard working and detail oriented. Her attention to paperwork found that we had a large storage locker that the previous owner wasn't even aware of. She made sure everything was completed properly to ensure the deal went through smoothly. The previous owner left the place in a mess and Suzanne made sure it was spotless and when we took possession. Suzanne was always available to answer any questions and give advice and returned calls promptly. It was a pleasure dealing with Suzanne and we wouldn't hesitate to recommend her services to anyone looking to purchase real estate!"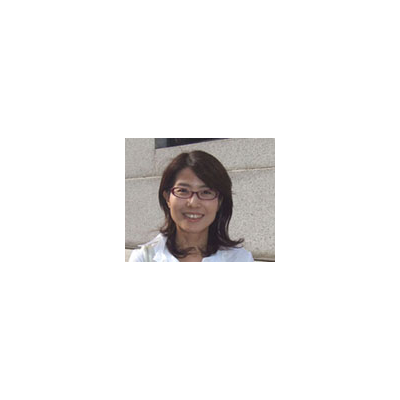 By: Toshiko
A Great Customer Experience... "I had a great experience with Suzanne when I sold my condo. My home sale could have been a lengthy and stressful endeavor. However, with Suzanne's help, my condo sold within one month at a price I'd never expected!" "Suzanne knows how to plan out the best course of actions and maneuvers the way through. She has a great list of contacts and picks the best contact for different purposes. For example, I was initially going to hire a pricey staging company, but she recommended another designer because she personally knew her work in the past. I went with this designer and was very impressed by her creativity that made the best use of resources that everyone had--my furniture, Suzanne's, and her own. She completed her job only in 2 days, which completely transformed my condo into a stylish one. Surprisingly, her fee was less than 10% of the pricey staging company!" "It was the end of August and the high season for home sales was winding down slightly. There was a lot of time pressure. Still Suzanne coordinated everything smoothly with the listing in only one week! (even though she was having a fever... I truly admire her diligence!) The listing attracted so many potential buyers and Realtors!" "Suzanne really knows how to maximize the results while minimizing the costs. I'd definitely recommend her to anyone who seeks great results, and also a great customer experience! (She has such a good heart for her customers!)"
By: Dwayne
"Suzanne stayed calm and like a superhero saved the day!"
"I'm a first time home buyer. I had no experience with Realtors. I didn't know how they worked. I even thought they were kind of a scam. Why would I need one when I was capable of searching for real estate postings myself online and picking up a phone to make an appointment to go see a place all by myself like a big boy. Today, I've just come back from my first Strata AGM. In the meeting there was a person there who was totally confused. She had no idea what was going on. She said exactly that. She said she didn't receive any of the documentation, strata bylaws, etc. I found out during the meeting that she did an owner to owner sale. No Realtor involved and I realized how lucky I was to work with Suzanne."
"Suzanne was recommended to me by a friend after I mentioned to her that I was trying to make an appointment to go see a condo that looked really nice online. I was hesitant at first but my friend can be pretty persuasive. I spoke with Suzanne and we went to see the place together. I really liked it so I went to the bank and got verbal agreement from them for the mortgage amount for this property. We didn't stop there. Suzanne found many other properties that matched my specific criteria. She took me around to see them all asking the sellers and their Realtors questions that I as a first time buyer would have never thought to ask. The first place we saw was still my favorite and Suzanne arranged for us to go see it again and again she was busy asking questions I never would have asked if I was going it alone. One of the important questions she asked was about any upcoming special levies. There was. There was a plan to replace all the old cedar shingles on the roof. Knowing this Suzanne added a carefully worded hold back clause into the contract to secure money to cover the roofing. Something I never would have thought to do and something from the sounds of it this poor woman in the Strata meeting today did not have."
"Everything seemed to be going well. The offer was accepted and the paperwork was handed to the bank. My account rep at the bank after a week of dawdling called me at the very last minute at exactly
5pm
on the
Friday
before starting his vacation to tell me my mortgage application had been declined because they didn't like self managed buildings. WTF? This is the same day that the sellers requested pushing the completion date up a week sooner so they could go on vacation. I was panicking now certain the whole thing was going to fall through. Suzanne stayed calm and like a superhero saved the day. Shortly after telling her the bad news that evening I received a call from a mortgage broker who offered to help. Suzanne also found out there was more to the story than what the bank rep had told me and that there was a mix up in addressing due to everything in the neighborhood having the same community name. Something the bank rep missed. Suzanne and the mortgage broker got the addressing issue corrected then rushed things along quickly finding a bank that would give me a mortgage for this property in time to meet the earlier completion date requested by the sellers."
"Without Suzanne I could have wound up just like the woman in the Strata meeting today clueless and on the hook for a few thousand dollars for the roofing levy or more likely not living in this nice new home at all. When I'm ready to upgrade Suzanne will be the only one I'll call. I highly recommend Suzanne for all home buyers but especially clueless first time buyers like me."
By: Suzanne
Another Happy Home Owner! Congratulations Miss Stephanie! Wishing you only Happy Times in your New Home! Enjoy!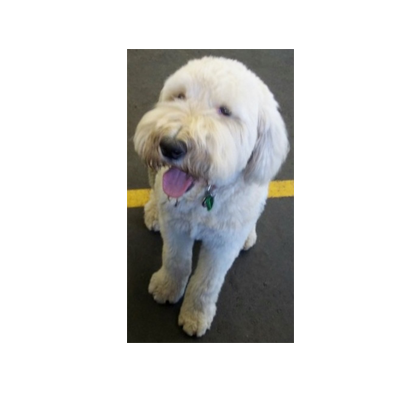 By: James, Emma & Rufus
From Investment Properties to Finding the Perfect Home! "When looking for some advice on the sale of an investment property in 2013 we contacted Suzanne as she was a neighbour and quickly we struck up a friendship through the process of selling our condo in Yaletown. Having had some bad experiences with Realtors in the past we couldn't have been happier with the service which Suzanne offered us as clients." "Throughout the process of selling our condo Suzanne went above and beyond the normal level of service, helping to deal with a less than accommodating tenant was just one part of the equation. After a couple of weeks we had received multiple offers which we do not believe would have been the case without Suzanne's excellent marketing of our property." "When it came time to think about selling our home we immediately went to Suzanne for advice. At that time we were simply investigating properties but Suzanne insisted on helping us throughout our initial search." "When we decided to list our home the whole process was made to be simple and painless as Suzanne thoroughly researched the market ensuring that we listed at the right price point and helped us to stage our home in such a way to make it appeal to as ideal an audience of potential buyers as possible. After just three weeks we had sold our home and it was all thanks to all of the hard work that Suzanne put in which was above and beyond what we could have expected." "As we now move towards the purchase of our new home from a developer once again Suzanne has helped us immensely ensuring that we make the right decisions while always having our best interests in mind. We can't thank Suzanne enough for all of her help over the last couple of years and would thoroughly recommend her as a Realtor to anyone."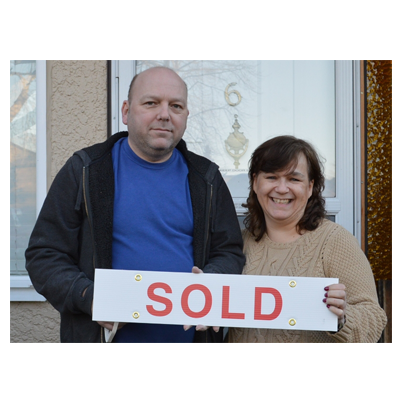 By: Lorraine
Home Sweet Home! "I met Suzanne when I stopped at an open house on the spur of the moment, she was so warm and friendly that I knew she was someone I would enjoy working with finding my new home. She helped us find a great place and negotiated some rough patches with the seller without causing us any stress but still keeping us in the loop." "Suzanne has great contacts with all the people needed when buying a house, notary, flooring, painting, moving and made finding someone easy. If you are looking for a realtor who has your best interest at heart buying your next home – Suzanne is your woman!"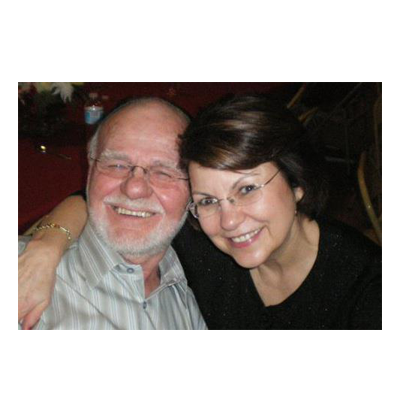 By: Del & Stan
Retired & SOLD in Vancouver! "Suzanne did a great job selling our home in Vancouver. In a tough Real Estate market, she was able to sell our home in a favorable amount of time and close to the listing price. We appreciated her sincere efforts in marketing our home and providing us with timely updates." "She always followed-up with potential buyers and quickly provided us with feedback. She promptly returned phone calls. She really listened to our needs, acted on them, and best of all, sold our home!" "From the beginning, we were impressed with her personal approach, professionalism, attention to detail, and hard work. She was always accessible, responsive, and honest." "Suzanne also went out of her way to research a Realtor in the city we were moving to. She made an excellent recommendation and our purchasing experience was as comfortable as our selling one in Vancouver was." "We would highly recommend her to anyone without reservations."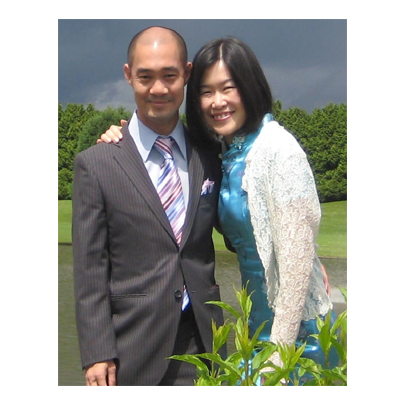 By: Mika & Henry
"Our First Home in Steveston! "Suzanne went far beyond her duties as a real estate agent to become a trusted advisor throughout the purchase of our first home in Steveston. Not only have we found a fabulous real estate agent, but a friend too! The service she has rendered is sincere and unsurpassed. We couldn't recommend her highly enough."
By: Hugh - Museum Archives Manager
I Finally Found MY Bachelor Pad..... "I was a first time home buyer and Suzanne made me feel very comfortable by explaining all the steps along the way and making sure she knew exactly what I was looking for. I always felt that she was paying very close attention to what I wanted, and she was very energetic, imaginative and patient. Actually, when I look back on the experience I had a lot of fun, and I found a home that's perfect for me!"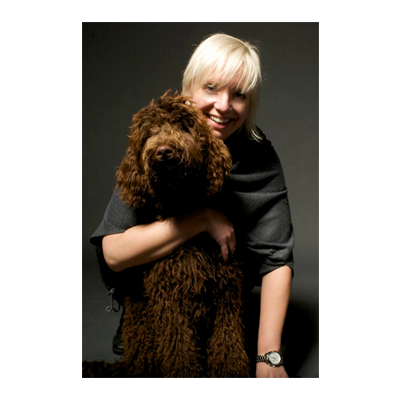 By: Shannon & Charlie - On The Fringe Hair Design
Suzanne Found Our Fancy New HOME..... "Suzanne was very patient and understanding during our home search. Her "no pressure", informative way of showing homes was exactly what we were looking for in a Real Estate Agent. Charlie & I LOVE our new home and would recommend Suzanne to anyone looking to buy or sell. Thanks again, Suzanne!"
"My husband and I were first time home buyers and feeling overwhelmed by the whole process, which is why we were so happy to find Suzanne. She was infinitely patient in explaining the all the steps we needed to take, and never made us feel rushed to make decisions. She took the time to get to know us and what we were looking for, and then found us great options. We definitely felt like Suzanne had our best interests in mind during the entire process and are extremely happy with our new home. Thanks Suzanne!"